8 October 2022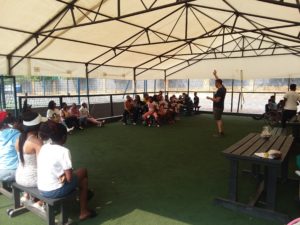 This month we joined forces with a local church, whom Hlanganani Orphan Care partners with, to hold a day-long camp for all our teenagers. We focused on teaching them the Father heart of God, hearing God's voice, the importance of faith and forgiveness, and many other important topics as they learn about God.
Due to being orphaned and living in a society where fatherlessness is rampant, many of them struggle with understanding God as a loving Father. It was great to be able to pray with them, answer some tough questions and see a greater understanding in some of them. In a couple of weeks, we will be holding a baptism class and baptizing those who desire to be baptized.
Prayers for our teenagers would be appreciated as they have many obstacles in their way, but we know they can make the right decisions for their lives.