Jesus was a storyteller! I, too, love to share what God has laid on my heart through the telling of stories. We hope to bless you through the free books and short stories below. Please feel free to download them, and if you enjoy them, please share them with others, who may be blessed, inspired, or encouraged by these stories.
Enjoy! Ryan
[print_responsive_thumbnail_slider]
Gunslinger's Series (Novels)
The Gunslinger's Guide to the Gospel is a story of an unlikely partnership between two tough frontiersmen. One willing to leave an old life behind to chase after the unknown in search of peace and forgiveness—the other, to share his secret of peace and forgiveness with anyone he meets.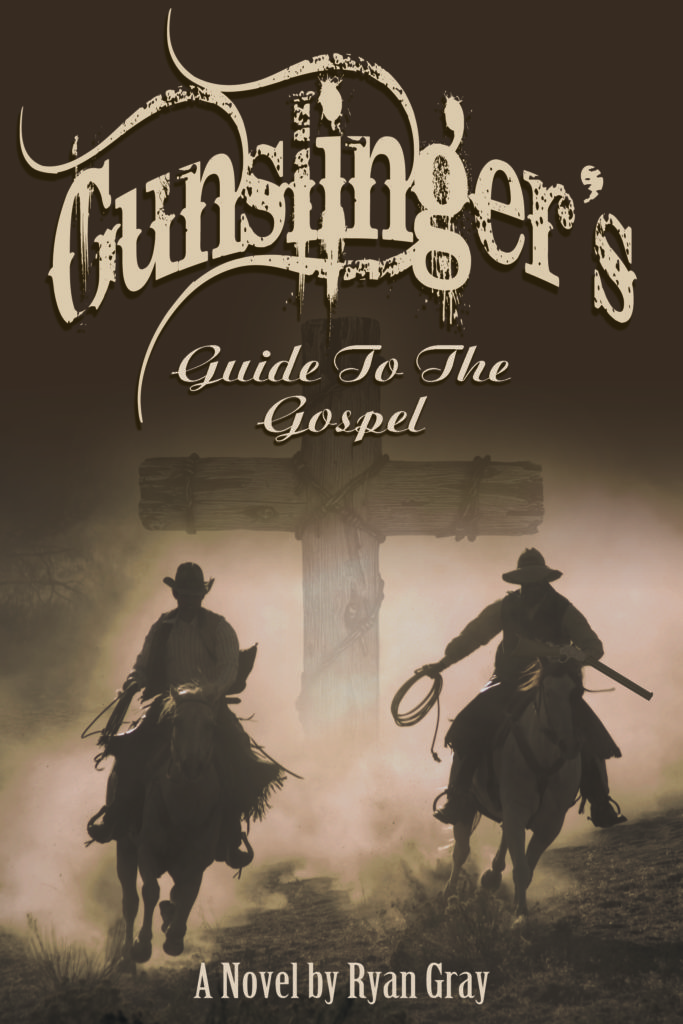 Years spent alone, hunting men, and dragging their stiff corpses back for bounty pay disproved a popular proverb, thus – "Misery 'hates' company." It's been months since the reins of Andrew's life were yanked hard, forcing him east, back towards his origins and the past he swore never to revisit. An unseen force continues to draw him from the West, back to New England, back to his nightmares.  
Just as Andrew accepts his fate, the gunslinging hermit runs headlong into what he thought of as a fate worse than death: two new companions who refuse to leave him alone and who annoy him more than saddle sores. Yet, the gunfighter will learn that when all else seems lost, these two nuisances will always stand by his side. 
Join Andrew, Simon, and JT on a classic western adventure: gunfights, stagecoach battles, and romance. This shoot'em up guides the reader along a journey of self-discovery, making you ponder if the toughest battle you'll ever fight might be at your own front door.
Alienation Series (Science Fiction) 
"How can I describe a day like today? The food was almost gone, clean water scarce, neighbors killing neighbors, and the military fighting an unknown enemy for the very survival of our planet! Yet, I feel more complete and joyful than I have in a very long time, calm even. How do I describe such redemption in my heart amongst so much destruction? Honestly, I don't know if I can. But if I don't try, I might just explode…"
"I turned to my audience. "Now, since you're gonna bleed to death, 'cause I shot you, like 7 times. I think it's only fair, that I tell you why. Let me start from the beginning. Around here, I'm known as a bum." …
Christmas morning and Air-force Captain JT Cameron is stuck at work, monitoring a mission that most consider a waste of time. Suddenly, the captain is thrust into a world-altering moment he had hoped for but dreaded since his first encounter, nine years earlier. Unidentified objects are detected near the dark side of the moon, and they are drawing closer to earth. Within minutes, he finds himself coordinating an impossible mission answering only to the POTUS, the President of the United States. 
No matter how hard the pro-fighter slapped him down, the ballet dancer refused to remain down. In Connie's mind, she has no family and the little dancing boy should be no different than someone she had once taken algebra with at school.  
Yet, as the MMA fighter and ballet dancer are suddenly caught up in a life-and-death struggle, Connie is finally forced to wade into a fight she has been avoiding for a long, long time.
Eight years have passed since the world triumphed against the alien invaders, the Reptilians. Grey visitors from another galaxy descended from the sky to aid earth in its dark hour, declaring themselves: The Liberators.
After the mysterious disappearance of his family, Jim, a "shepherd" certified by the newly formed "World Peace" government, finds himself entangled in a web of unexplained phenomena and half-truths. Are the Liberators benevolent allies from another planet, or is there a dark and sinister plot in motion?
Racing against the clock, Jim must uncover the truth of a conspiracy, untangling every facet of the world, and quite possibly, the entire universe.
April 11th – thirty percent of the world's population vanishes without a trace.
Who is blamed for this devastating attack? Extraterrestrial reptilian invaders. The foe that earth and its newest ally defeated only a few years earlier. This new ally calls themselves the Liberators: Grey interstellar benefactors from another galaxy who have enormous technological power and are sworn to universal peace.
Jim is no hero – but he is trying his best. After losing his wife and two little boys to the vanishing, nicknamed: 4-11, the spiritual shepherd begins drifting through life, a vodka bottle glued to his hand, until one day, the discovery of what really happened shocks him to his very core.
Jim is persuaded to gather intel on the little grey visitors by a group of scientists and soldiers convinced that the Liberators are hiding something! Something that's far more dangerous than anyone could have ever imagined.
Biblical Fiction
976 B.C. The bronze Age.
Civil War rages in the heart of the country once ruled by a warrior king. Enemies from every side seize the opportunity to pillage and claim borderlands as their own. Trapped between family, traitors, and foreign invaders from both sides of the border, the only thing between the king and his enemies is an elite group of soldiers known only as: 
The Mighty!
Left without family or means of support, hunger lures 16-year-old Obed down a dark path. However, his intended victim falls prey to an even more insidious crime during the debut robbery. Forced into the role of a reluctant hero, Obed must face the consequences of both his heroism and criminal behavior at the highest level.

Christmas Fantasy 
Penny Jones is a self-absorbed NYC lawyer, with only two things on her mind – her own appearance and power. One day her egotism causes her to meet her final opponent – a silver sedan. Does she deserve such an untimely death? Join Penny as she is forced to face her past, present, and future…and her greatest critic: herself.
Mark was having the Christmas of his life….Over and over and over again.
He's an ex-surfer with a sharp mind, fun to be around, and popular with the ladies, and has just become the youngest associate to ever make partner in New York City. A partnership that lasts twenty hours. Within half a day, everything the Californian has worked for is torn away, and he has no idea why. Mark must figure out who ruined his life or risk living in a hell of his own making for the rest of eternity.
His only help?
A cutthroat lawyer.
A snarky cab driver.
A sarcastic alien being.
A paralegal that can't stop working.
A legal assistant who can't stay sober.
The giant in the gray suit snapped into a serious and professional tone, speaking slowly and deliberately, "In precisely 34 hours, 22 minutes, and 18 seconds, armed assailants will take everyone you see hostage, killing several."
The brunette in the leather coat seemed to perk up at this news, "Do our orders include direct engagement?" He rubbed his hands together, "I do enjoy direct action!"
"Yes, brother, we all know that. Unfortunately, negative," replied the blonde. "Indirect, third party only." The giant in the cowboy hat was horrified, "NOT HER! But why?" He turned away in disgust and gripped the handrail in frustration, "She's the worst! Seriously the ugliest creature I have encountered, well, since…."
"Cleopatra?" Blonde offered.
The bigger giant shook his head, "Ok, let's not go overboard; she's no Jezabel."
"Yeah, but to be a Jezebel, you must believe in something."
Grey suit turned around, facing the same direction as his brother, "Oh, she believes in something all right." He paused for effect, "Herself."
Fantasy Short Stories/Novelettes
A grieving, hungover detective is assigned to a mysterious attempted kidnapping case. An overworked single mom is the victim and only witness. Together, they stumble upon a truth both thought only existed in fairy tales.
At Gettysburg, Ralph lost a piece of himself.  The only place he'll look for it is at the bottom of a bottle. Just as the traumatized soldier sinks to his lowest, Ralph is faced with a choice – rejoin the fight or watch his cousin be gunned down in the street.
A note from Ryan: 
Planet Z: A Bite Of Love is an allegory that I was inspired to write from my career as a non-profit social worker and Christian missionary. My intention was to challenge the reader to examine their lives and consider how they may give back to their community. Reaching out to individuals needing the same helping hand that they may have needed in their own lives. It further examines how in order to help others, we have to often give a 'piece of ourselves' in the process.
There is an enemy, standing in your way, keeping you from achieving your hopes and dreams. He's clever. Clever enough to blame family members, your friends, or your boss, but don't be fooled, all your unhappiness stems from one foe… "Obstruction".
"The long metallic chain is fastened to a D-shaped ring, sewn into the thick canvas strap around my neck. Every once in a while, I'll pull from it, fight against its power, struggle with its hold on me. I've tried backing away in every direction or running away at a moment's notice. But, the leash remains a life sentence about my neck." …
"It's not that I wanted fame, nor did I need to be rich. That's just life's ultimate goal, isn't it?"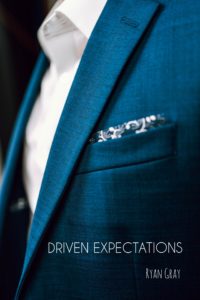 If you enjoyed reading the above short stories, please share them!
Thanks & happy reading!