December 29th, 2019
Can you make mealie pap*? We couldn't… not until today at least! Now we (hopefully) have the skill of making "pap & wors" down to an art! … We had a busy, but super fun day making over 40 hot meals for those in need during this Christmas season. Each meal consisted of pap, wors, tomato gravy (chakalaka sauce), and cookies. A little note expressing God's love for them was included too!
We wanted to make this community outreach a family affair, so the children were encouraged to help cook, package, and distribute the hot meals. We were blessed to see how each of them enjoyed being apart of helping those in need.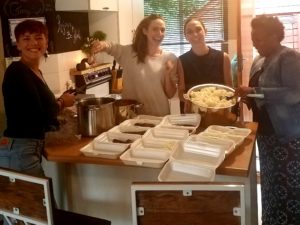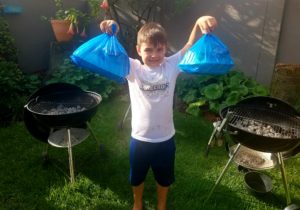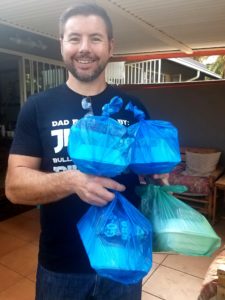 We are so appreciative of all the amazing folk who pitched in and gave of their time and energy to help serve and spread a little bit of God's love to those around them. Thank you!
---
*Pap /ˈpɑːp/, also known as mieliepap (Afrikaans for maize porridge) in South Africa, is a traditional porridge/polenta made from mielie-meal (coarsely ground maize) and a staple food of the Bantu peoples of Southern Africa (the Afrikaans word pap is taken from Dutch and means merely "porridge").