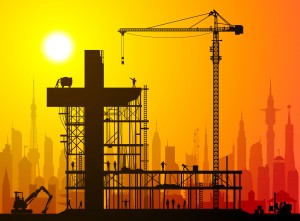 Have we ever stopped to think about how churches are made or how they should be made? More importantly… Did Jesus Even Command Us To Make Churches? What did He command us to do?
If we rely on program and method to "plant" big exciting churches, we risk two things: Firstly, overshadowing smaller yet effective churches who's ties into the community have been earned over the years and secondly, we risk teaching through our actions that ministry requires certain talents, resources, and a sexy logo.
Check out the video blog below on how to be the church in your everyday life! As always… stay tuned until the end for something "Completely Different." 😉
Subscribe to Jesus Nerd and I'll send you my new short story "Planet Z" for FREE!